PATIENT INFORMATION
Information for patients and carers about medicines is an essential component of high quality healthcare. In mental healthcare, information available to patients is patchy and often of poor quality, yet there are compelling reasons to improve the situation, including:
The need to obtain informed consent for treatment

Ethical obligations on health professions

The rights enshrined in the NHS Constitution

Recommendations in NICE clinical guidelines

The need to engage patients more actively in their care
The need to improve outcomes from the use of medicines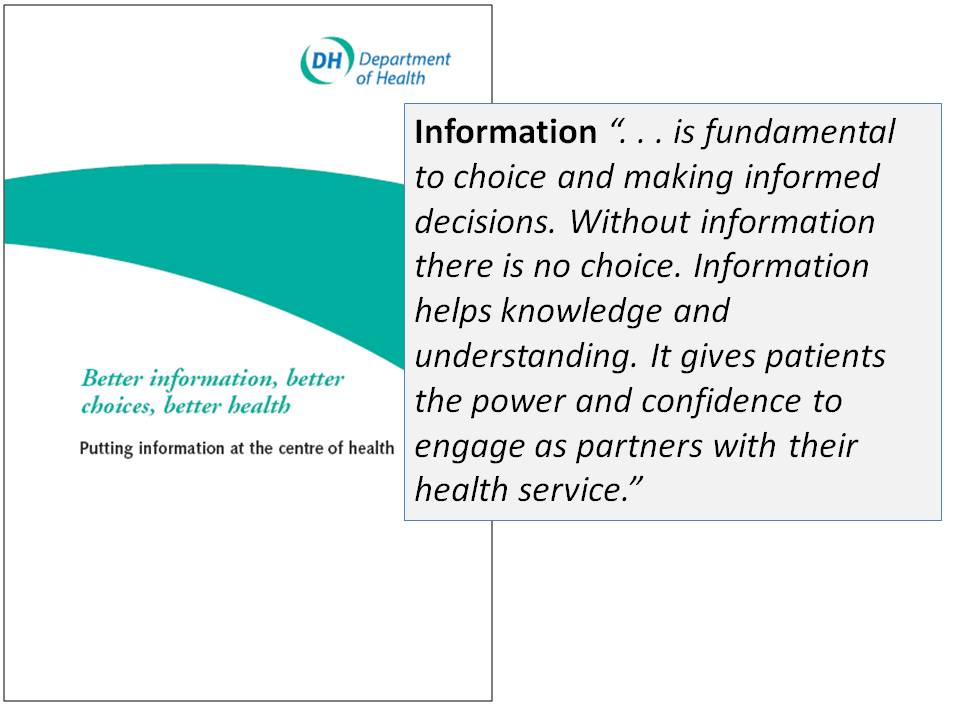 Information must meet a number of minimum requirements:
It must be easily understood and intuitive

It must be evidence-based

It must address issues that are important to patients

Both patients and health professionals must be involved in its development

It should be accessible and easily available during all patient-facing interactions
Information impacts on knowledge, treatment decisions and the therapeutic relationship. It can – and should – be used to achieve a number of related goals.
To educate clinicians

To inform treatment selection and create consistency in therapeutic approaches

To educate patients and carers

To involve patients and carers in treatment decisions

To strengthen the therapeutic alliance between clinicians, patients and carers

To reinforce messages about the importance of adherence
The report below offers a straightforward and systematic approach to providing high quality medicines information that will meet the needs of both patients and clinicians.